Old-time MoM customers most certainly know of Cheapweed, apart from the many new MoM shops opening each month. Tony, the owner of Cheapweed, was one of the few top bulk sellers of medicinal marijuana in Canada. Until recently, many customers were shipped empty boxes in June 2019. This affected hundreds of customers who lost their hard-earned money and Tony blames Canada Post for the stolen packages. What do we think? We know it is a lie because our packages were not affected by this "theft".
Tony has offered many ways of compensation by launching a repayment plan, in which they offered 25% store credit on reoccurring orders until the original amount is repaid. Obviously, many customers weren't so happy to hear this and demanded their money back. Today, they have been shipping customer's replacement flowers along with a letter which states….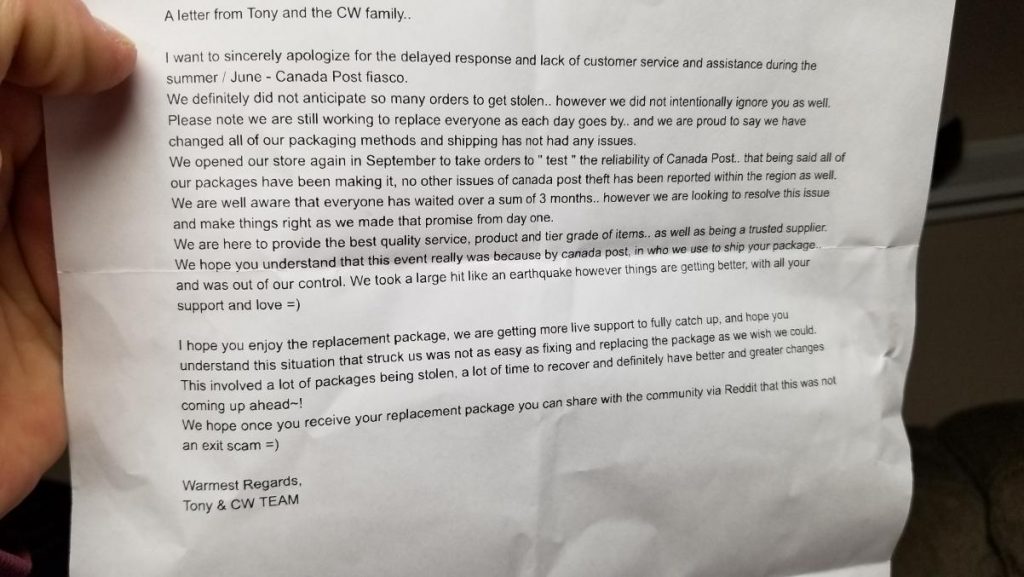 I must say Tony is very cunning and determined, however conniving. What are your thoughts and were you a victim?